Medway Little Theatre
---
Medway Little Theatre
Medway Little Theatre
CLUB NIGHT RETURNS!
Medway Little Theatre is back. We are reopening the theatre on Tuesday nights for the return of our regular club nights, where all are welcome to meet, enjoy a beverage, take a tour around the theatre, socialise, and get involved. You are welcome from 8pm on Tuesday nights.
BOX OFFICE NEWSLETTER
Subscribe to Medway Little Theatre news to receive our free box office newsletter with information on future plays.
News
---
AUDITION NOTICE
HAMLET
Performances: 17-28 May
Auditions: 25 January 1st February 8pm Copley Room
If you would like to audition, but cannot make these dates, please ring me on 01634 402598
This famous revenge tragedy is often regarded as Shakespeare's finest play; and it has never before been performed on our stage. Some parts may be cast gender-blind and there will probably be some doubling. The original script is five hours long so, as in most productions, the play has been shortened and is expected to finish at around 10pm.
CHARACTERS
HAMLET is highly intelligent and quick-witted, but put under great strain after his father's ghost reveals that Claudius killed him. At first he intends to "sweep to my revenge", but realises he cannot be sure the Ghost really was that of his Father. He pretends to be mad to draw attention away from his actions, which eventually create havoc. By the end of the play though, he learns to accept his destiny. Aged 30. Has a sword-fight scene.
KING CLAUDIUS appears to be a consummate politician, but is hiding his crime under smiles and courteous behaviour. At first he does his best to cope with Hamlet, but becomes increasingly suspicious and eventually arranges his murder. Claudius is however genuinely in love with…
QUEEN GERTRUDE who has been seduced by Claudius. Clearly it is a love match, at least until Hamlet persuades her to distance herself from him. After that, her whole world rapidly falls apart. A loving mother and often astute, she nevertheless finds Hamlet difficult to deal with. Hamlet accuses her of complicity in his father's murder - and she doesn't deny it.
POLONIUS effectively runs the country under Claudius. Hamlet sees him as a 'tedious old fool' and indeed he can be long-winded, conventional and addicted to spying; but the King and Queen trust the 'good old man' and are devastated when Hamlet kills him, mistaking him for Claudius.
OPHELIA, a young woman, Polonius's daughter and Hamlet's lover. Charming, trusting and innocent, her downfall comes after her father tells her not to see Hamlet any more, adding to his distress and causing the breakdown of their relationship. In a highly effective scene, she goes mad because Hamlet has killed her father. Some singing.
LAERTES, her brother, is Hamlet's opposite: a fiery man of action demanding revenge even before he knows how his father died; not a great thinker and easily manipulated by the wily Claudius. Has several emotional scenes and a sword-fight.
HORATIO, a scholar and Hamlet's closest friend, reliable, loyal and tactful, but sometimes privately horrified by Hamlet's actions. At the start of the play, he is persuaded by soldiers to witness the appearance of the Ghost of Hamlet's Father; and he decides to tell Hamlet about him.
THE GHOST will be a disembodied voice, coming from the auditorium.
ROSENCRANTZ and GUILDENSTERN, childhood friends of Hamlet's who are drafted in by the King and Queen to spy on him. They are however, pretty awful at the job and Hamlet easily sees through them.
MARCELLUS and BERNARDO, soldiers who see the ghost and alert Horatio.
PLAYER KING, QUEEN, MURDERER and SINGER, actors who are conned by Hamlet into presenting a play that will offend the Royal couple.
GRAVEDIGGER, ignorant but knowledgeable about his own trade. Hands Hamlet Yorick's famous skull. Has an accent. One scene.
Smaller parts: OSRIC, a foppish courtier; REYNALDO, Polonius's servant; a PRIEST; another servant and another soldier, FRANCISCO.
Michael Bath, Director
Tickets
---
You can book tickets to attend any upcoming productions in our current season as they become available. Please note that at present tickets are only available online via Ticketsource.
Bookings can be made in person at the box office with contactless payment during the run of a show from 7pm to 7.30pm.
Credit or debit cards may be used at the box office or online.
Ticket prices:
Standard tickets £10.00. Children under 16 and full-time students £8.00. MLT members get two tickets per show at £8.
Special prices apply for youth productions.
Please direct any other enquiries to our Box Office on 01634 400322. If the box office is unable to answer please leave a message with a contact number and we will call you back.
Medway Little Theatre gift vouchers are available from the box office. They can be for any amount and exchanged for seats at any of our shows. They could be a real problem-solver - an unusual present for 'the person who has everything'!
1 / 8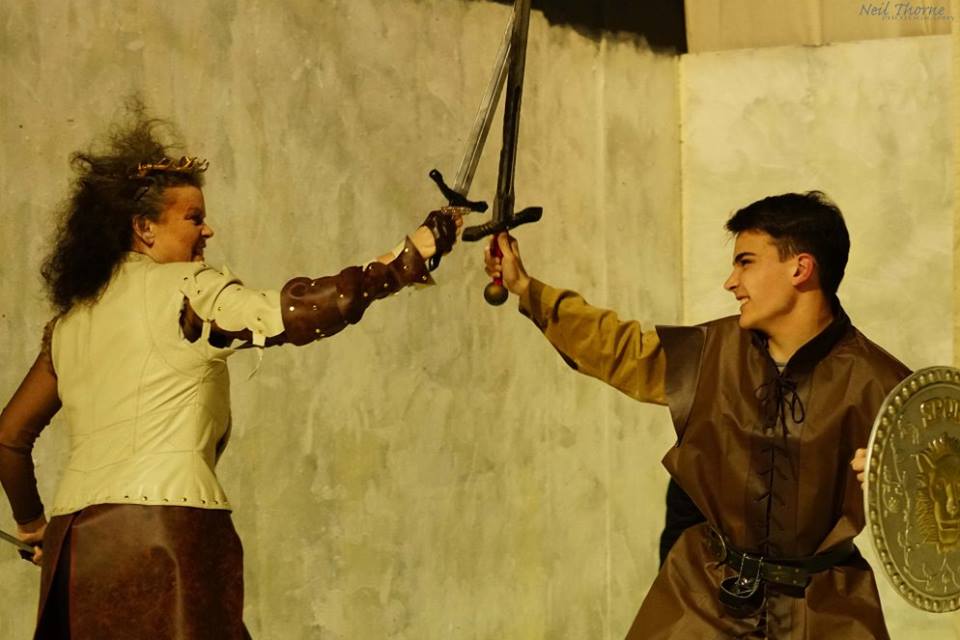 The Lion, the Witch, and the Wardrobe
2 / 8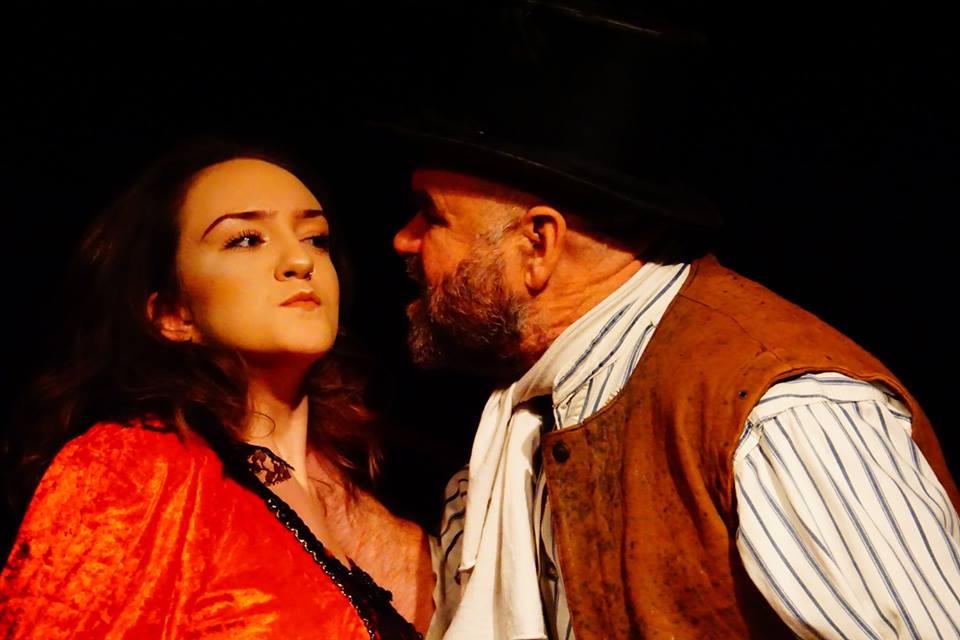 Oliver Twist
3 / 8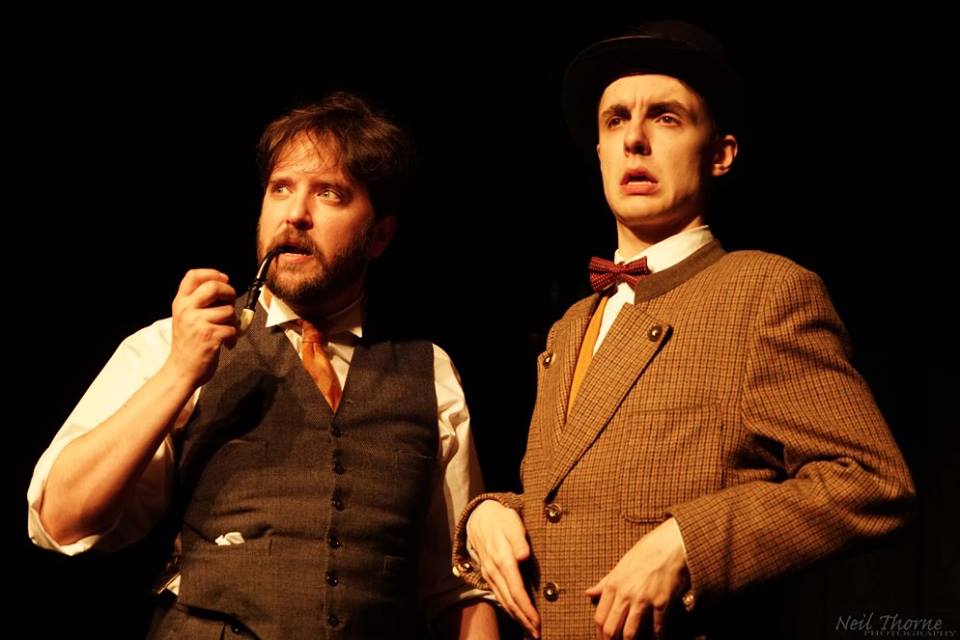 The Hound of the Baskervilles
4 / 8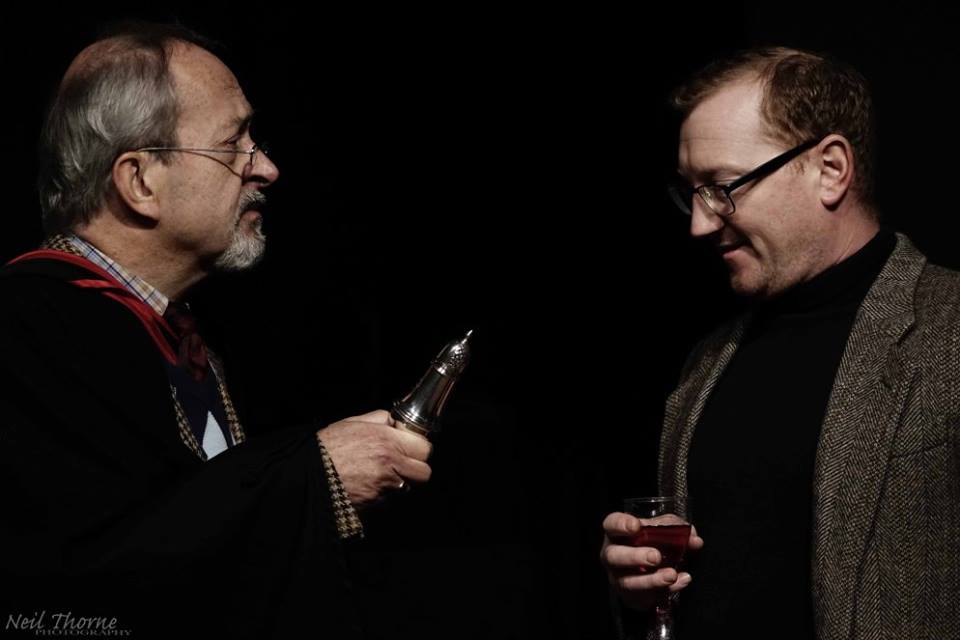 Dirk Gently's Holistic Detective Agency
5 / 8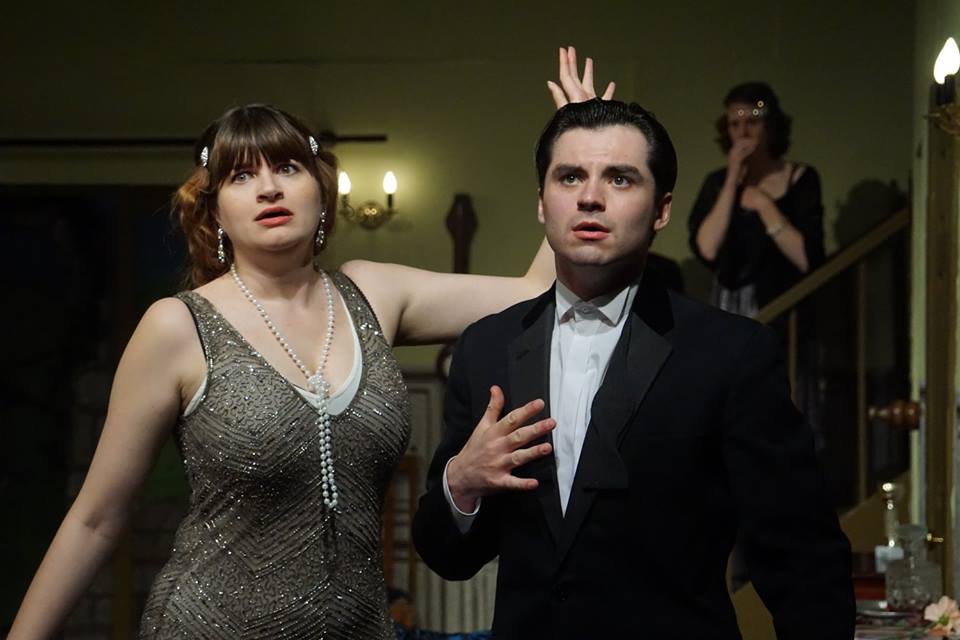 Hay Fever
6 / 8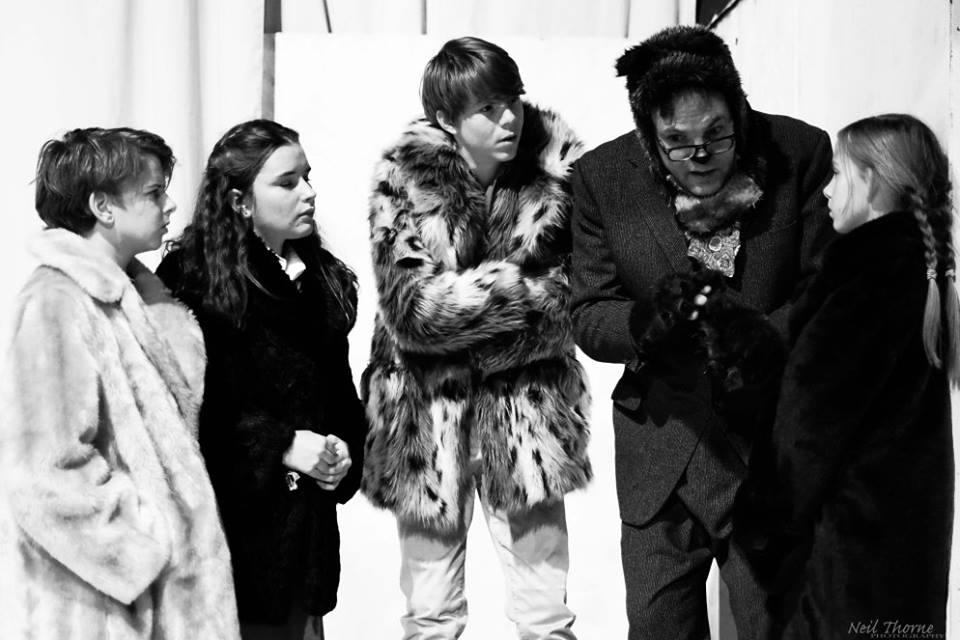 The Lion, the Witch, and the Wardrobe
7 / 8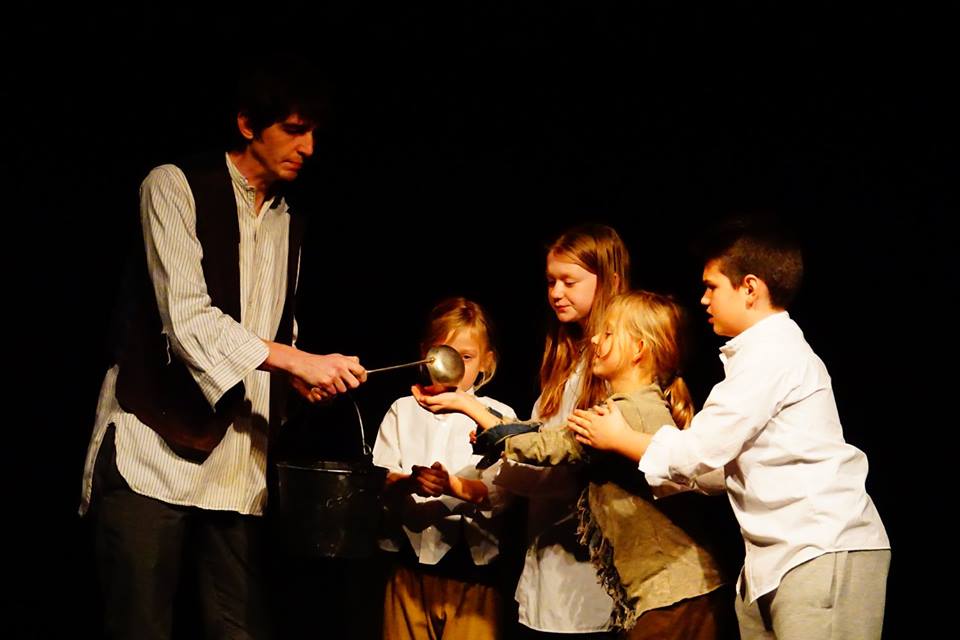 Oliver Twist
8 / 8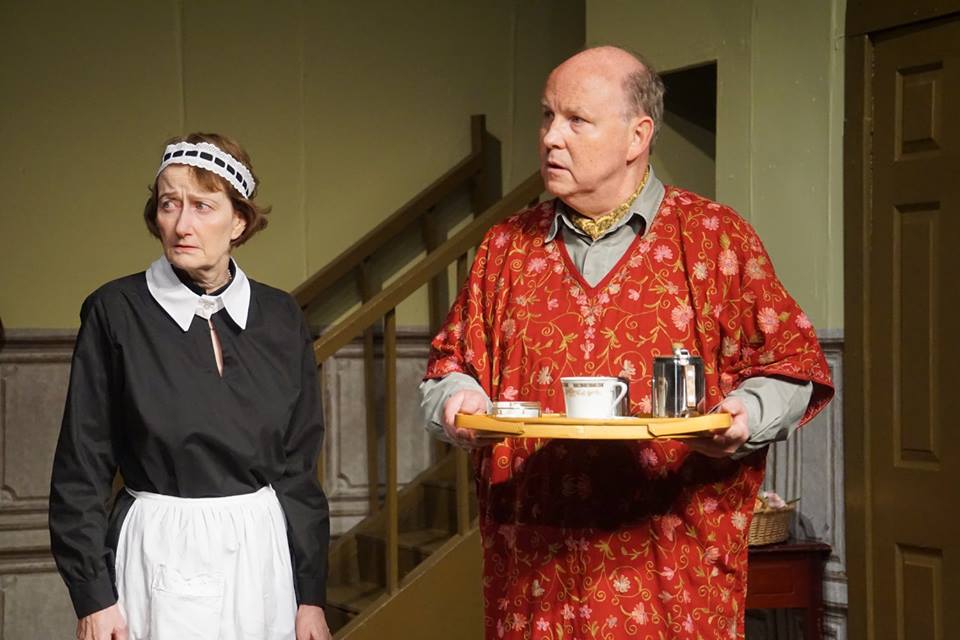 Hay Fever
Image Archive
---
Click here to check out selection of images from some of our recent productions. There are plenty more to be found on our Facebook page.
If you would like some more information on past productions you can see a selection of programmes from the last few years here.
About Us
---
Medway Little Theatre is situated in historic Rochester, at the heart of the Medway Authority in North Kent. It was converted from a disused warehouse into a 100 (now 96) seat theatre in 1958. In 1995 we acquired the freehold to our premises with the aid of a generous grant from the old Rochester City Council. We are now in our 62nd season, a fully-equipped public theatre, with well over 400 productions behind us.
There is always a welcoming atmosphere in our friendly auditorium with its integral bar. Anyone interested in joining the company in any capacity is invited to come along to meet us at our social nights, every Tuesday from 8pm onwards, except during productions.
We have two active Youth Sections:
The Children's Workshop (ages 7-12) which meets on Saturdays from 2pm - 4pm
The Youth Company (ages 12-18) which meets on Saturdays from 10.30am -12.30pm
We organise a one-act play festival annually for visiting youth and adult groups throughout North Kent and beyond, as well as making regular contributions to the life of the Medway Towns through outreach activities and participation in Medway's Arts and Dickens Festivals.
Over the years, we have successfully presented the complete range of theatre, from Sophocles to The Graduate, as a scroll through our list of productions since 1959 will show and we continue to use our small stage in ambitious and innovative ways.
If you have enjoyed one of our productions and would like to leave a review, please click here.
Contact Us
---
Subscribe to Medway Little Theatre news to receive our free box office newsletter with information on future plays.
If you are interested in joining Medway Little Theatre or are just curious about what we do, please feel welcome to pop along to one of our social nights, which start around 8pm at the theatre on Tuesdays when shows are not on, and pose any questions you may have to our friendly and helpful members, or contact our membership secretary via membership@mlt.org.uk.