Medway Little Theatre
---
Medway Little Theatre
Medway Little Theatre
WHAT'S ON
Tickets for Deathtrap, the hit thriller by Ira Levin, are now on sale.
Book now to see this fantastic play, showing from Thursday 13th to Saturday 22nd June 2019!
News
---
Deathtrap Audition Notice
Tuesday, 5 March 2019
Auditions for Deathtrap by Ira Levin.
Performance Dates June 11th – June 22nd 2019
Deathtrap is an ingeniously constructed thriller by the master playwright Ira Levin. An ageing playwright becomes aware of a sure-fire smash hit written by an unknown writer. He arranges for the younger man to visit his home to discuss the piece but behind the innocent sounding invitation lies a sinister plot.
This is magnificent play that will have audiences on the edge of their seats. The twists and turns of this sensational example of dramatic brilliance are the product of a very clever mind at the top if its game. Deathtrap ran for 1800 performances on Broadway.
Characters:
Sidney Bruhl, age 40-70, American, older writer
Myra Bruhl, age 40-70, American, Sidney's wife
Clifford Anderson, age 25-40, American, younger writer
Helga ten Dorp, age 30-70, Dutch, mystic
Porter Milgrim, age 40-70, American, solicitor
Ages are approximate
Auditions will be held at Medway Little Theatre on Tuesday 19th March, Thursday 21st March, Tuesday 26th March at 8pm.
If you can't make any of the above dates or would like to read the script, contact Del on 07966217799
---
Tickets
---
You can simply and easily book tickets to see MLT productions through TicketSource:
You can book tickets to attend any upcoming productions in our current season.
Telephone bookings: 01634 400322
If Janet, our box office manager, is unable to answer, please leave a message and she will call you back.
Bookings in person: At the box office during the run of a show, 7–7.30pm.
Advance bookings: You can book as many future productions as you like, without necessarily paying in advance. This is not an option for online booking. Janet will be pleased to tell you more.
Credit or debit cards may be used at the box office or online.
Cancellations: Cancellations made less than 24 hrs before the performance will be charged for. No refund will be allowed on the night.
Ticket prices:
All seats except Monday: £10.00 (Members 2 @£8.00)
Children under 16/Full-time students £6.00.
Monday: Bargain night. All seats just £6.00
Concessions for parties of 10 or more.
Special prices for youth productions.
All ticket queries should be addressed to Janet at the box office on 01634 400322.
Tickets ordered but not paid for must be collected by 7.15pm or they may be sold.
Messages left on the box office answerphone between 6.45pm and 8pm on the days of performance are not dealt with until after 8pm.
Medway Little Theatre gift vouchers are available from the box office. They can be for any amount and exchanged for seats at any of our shows. They could be a real problem-solver - an unusual present for 'the person who has everything'!
1 / 8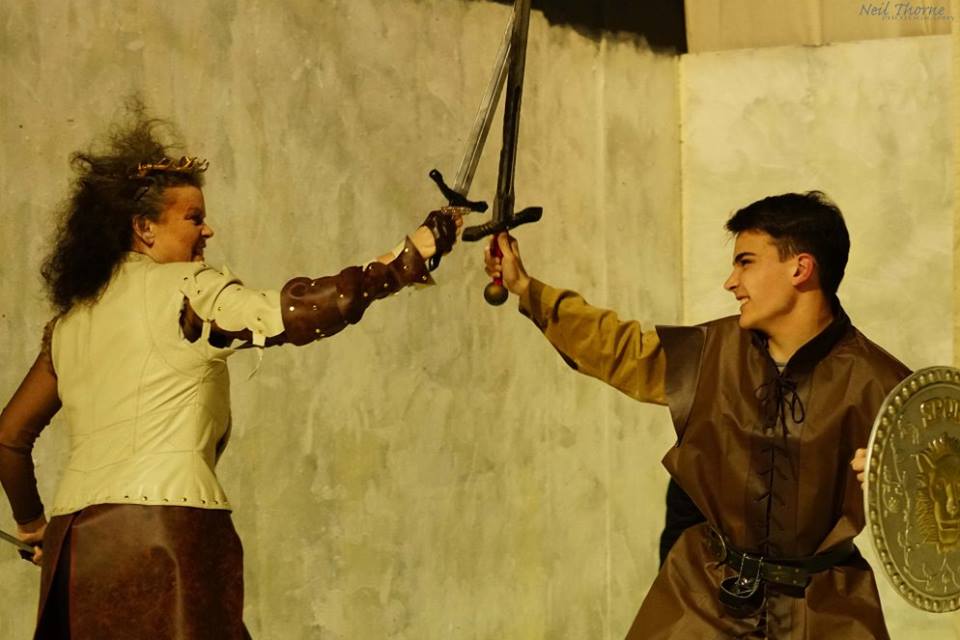 The Lion, the Witch, and the Wardrobe
2 / 8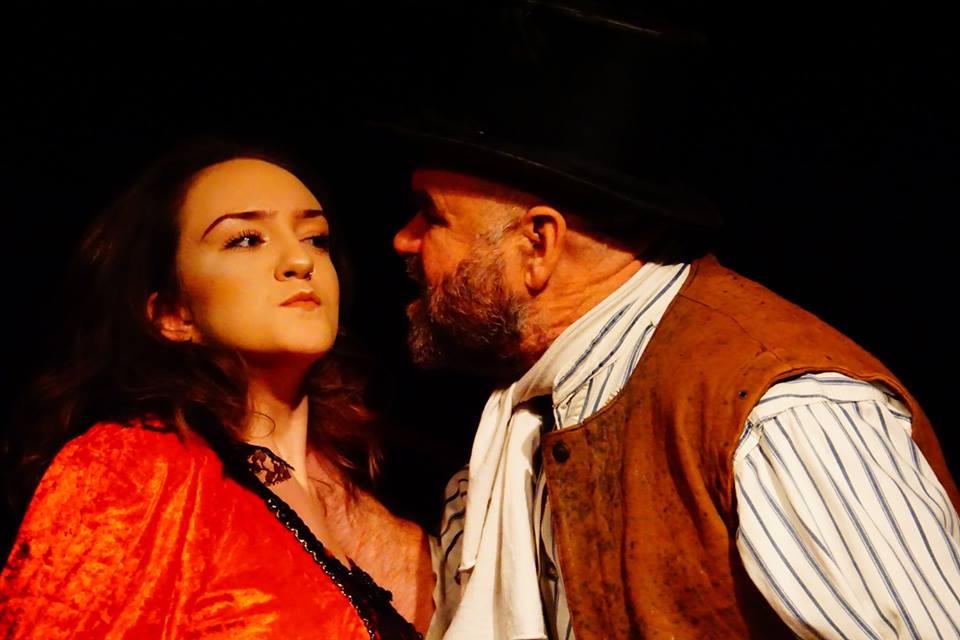 Oliver Twist
3 / 8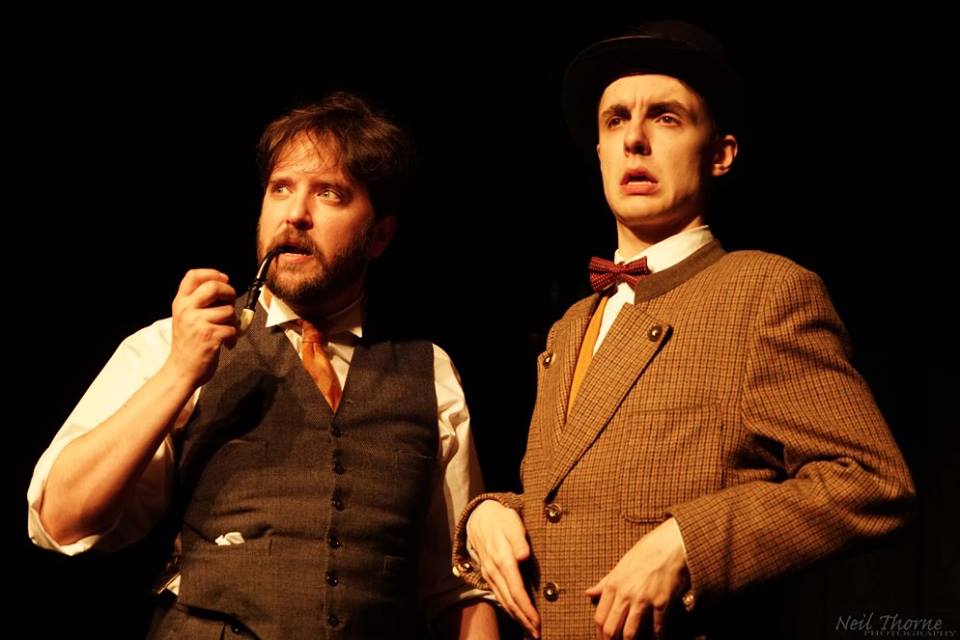 The Hound of the Baskervilles
4 / 8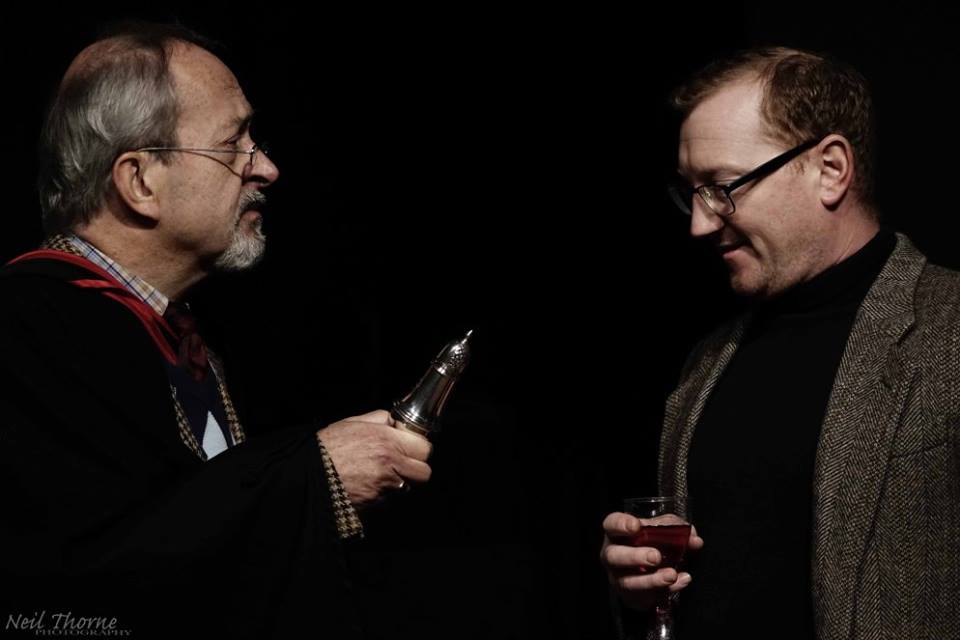 Dirk Gently's Holistic Detective Agency
5 / 8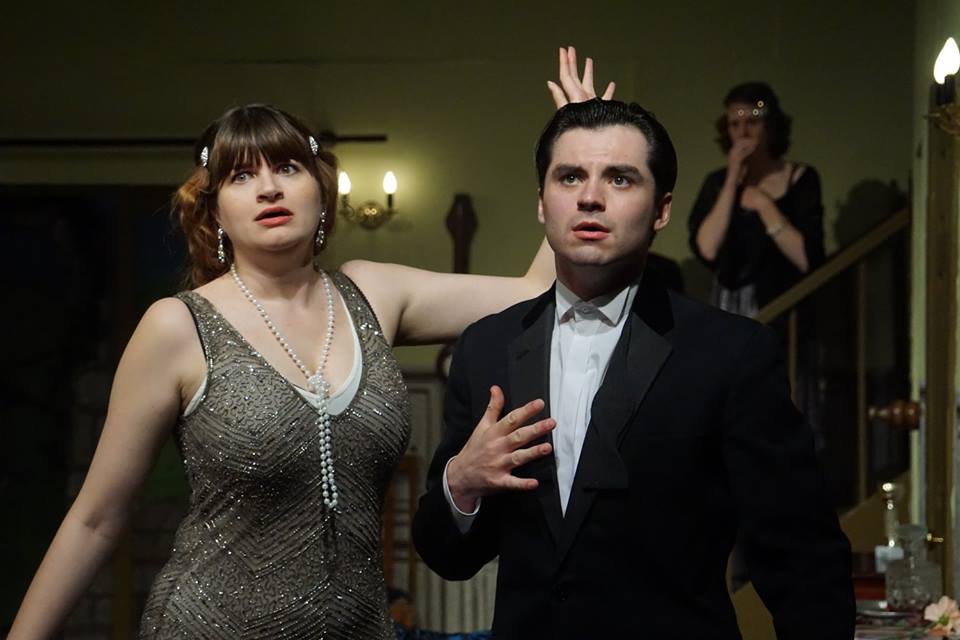 Hay Fever
6 / 8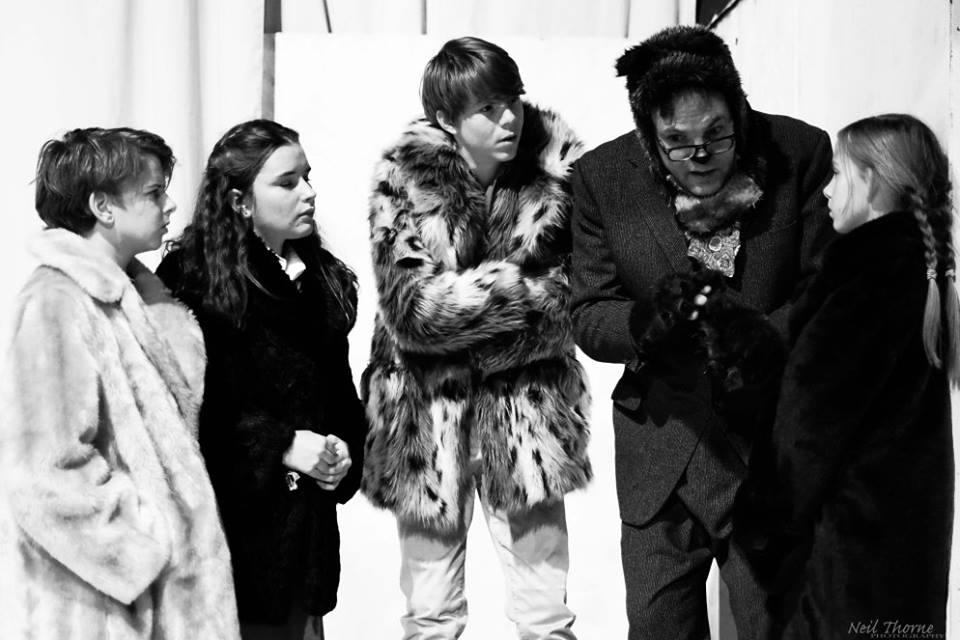 The Lion, the Witch, and the Wardrobe
7 / 8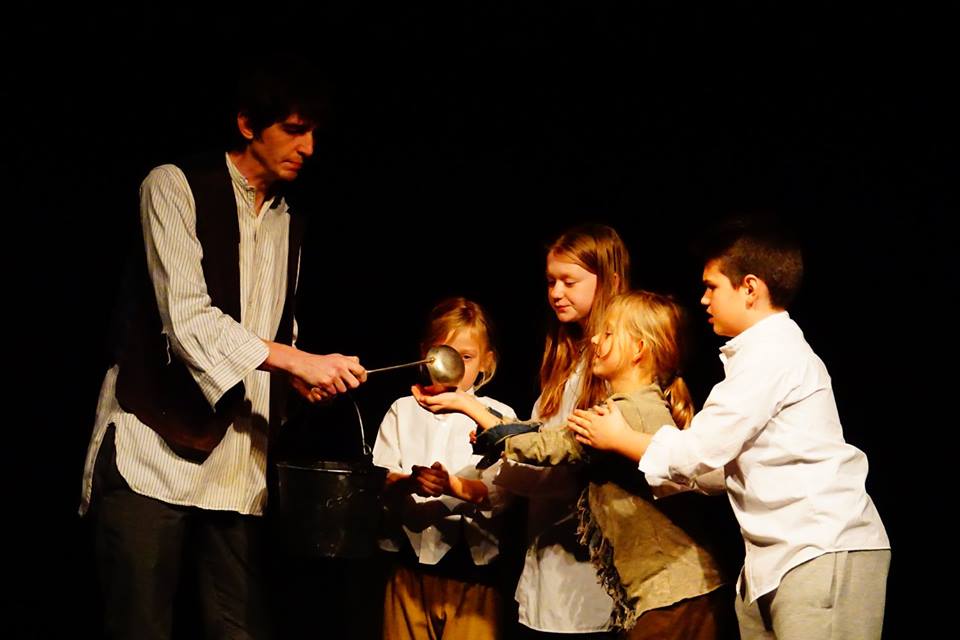 Oliver Twist
8 / 8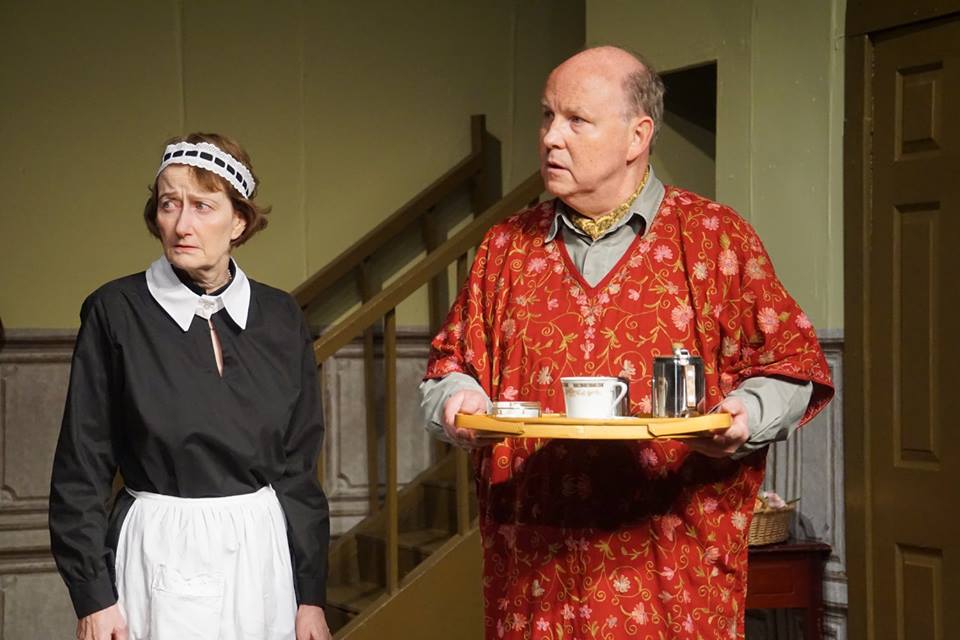 Hay Fever
Image Archive
---
Click here to check out selection of images from some of our recent productions. There are plenty more to be found on our Facebook page.
About Us
---
Medway Little Theatre is situated in historic Rochester, at the heart of the Medway Authority in North Kent. It was converted from a disused warehouse into a 100 (now 96) seat theatre in 1958. In 1995 we acquired the freehold to our premises with the aid of a generous grant from the old Rochester City Council. We are now in our 61st season, a fully-equipped public theatre, with well over 400 productions behind us.
There is always a welcoming atmosphere in our friendly auditorium with its integral bar. Anyone interested in joining the company in any capacity is invited to come along to meet us at our social nights, every Tuesday from 8pm onwards, except during productions.
We have two active Youth Sections:
The Children's Workshop (ages 7-12) which meets on Saturdays from 2pm - 4pm; and
The Youth Company (ages 12-18) which meets on Saturdays from 10.30am -12.30pm.
We organise a one-act play festival annually for visiting youth and adult groups throughout North Kent and beyond, as well as making regular contributions to the life of the Medway Towns through outreach activities and participation in Medway's Arts and Dickens Festivals.
Over the years, we have successfully presented the complete range of theatre, from Sophocles to The Graduate, as a scroll through our list of productions since 1959 will show and we continue to use our small stage in ambitious and innovative ways.
If you have enjoyed one of our productions and would like to leave a review, please click here.
Contact Us
---
Subscribe to Medway Little Theatre news to receive our free box office newsletter with information on future plays.
If you are interested in joining Medway Little Theatre or are just curious about what we do, please feel welcome to pop along to one of our social nights, which start around 8pm at the theatre on Tuesdays when shows are not on, and pose any questions you may have to our friendly and helpful members.